War is raging in many places. The mega disasters that have recently and continue to occur one after another is a warning of the soon return of Christ ! The Judments of God are being poured out upon the people who continue their evil life style of gambling, fornication, sodomy, adultery, sexual abuse, and horrific taking of human life !
God gives warning of coming punishment for sin He says in

Nahum 1: 2,3,8,9..............

"God is jealous, and the Lord revengeth, and is furious; The Lord will take vengeance on His adversaries, and He reserveth wrath for His enemies. The Lord is slow to anger, and great in power, and He will not at all aquit the wicked; The Lord hath His way in the whirlwind and in the storm, and the clouds are the dust of His feet....but with an over-running flood He will make an utter end of the place thereof, and darkness shall persue His enemies !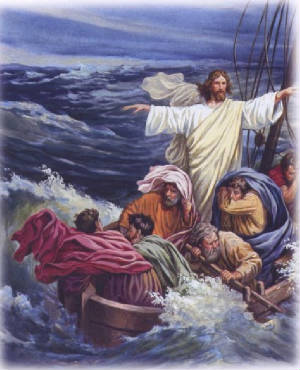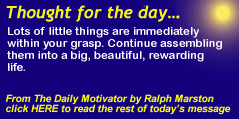 The Seven Stars & Orion

God's ministers are
symbolized by the
seven stars, which He
who is the First and the
Last has under His special
care and protection.
The sweet influences that
are to be abundant in the
church are bound up
with these ministers of
God, who are to represent
the love of Christ. The stars
of heaven are under God's control. He fills them with
light. He guides and directs
their movements.
If He did not, they would
become fallen stars.
So with His ministers.
They are but instruments
in His hands, and all the
good they accomplish
is done through His power.

Gospel Workers p. 13





Welcome Friends !

Thank You for coming to Maranatha ! For those who may not know why we would choose "Maranatha" as the name of our web site, we would like those to know that Maranatha means :
The Lord is Coming ! Jesus is coming! He said "Behold I come quickly" and John cried "Even so Come Lord Jesus " ! Signs in the heaven above and in the earth below cry out with trumpet tones, "prepare to meet thy God !
We are as John the Baptist, "a voice crying in the wilderness" of these last days ! Jesus is coming ! Jesus is Coming ! O' Friends , Do You look forward to that awesome event with great joy !? We pray that what you read on these pages will encourage You , prepare You, and warn You to be ready TODAY , THIS VERY MOMENT !



There are many false Christs & false prophets in our modern times. millions are being deceived by the Devil in thousands of ways and forms. In Christ there is complete safety and assurance. There is "power in the blood of Jesus" power to wash us clean from every stain of sin, power to keep us from sinning, and power to save us for eternity ! "the blood of Jesus Christ, God's Son cleanses us from ALL SIN" 1 John 1:7 Praise God ! Are You washed in the blood of the Lamb !? Is Your garment spotless !
Friend , do You love Jesus ? He loves You ! He died for You!
Have You surrendered Your heart to Him forever ? If not, do not delay another moment - just pray, "Lord Jesus I believe You love me, I believe You died for me, I believe You will give me victory over all sin, Please accept me just now as one of Your faithful children ". He will , if You really mean it ! Just Ask, Believe, and Thank Him for making it so!